Home
League Info
Division Stats
Calendar
Events
Find a League
Singles Program
Docs and Forms
Photo Album
Birthdays
Message Board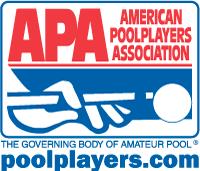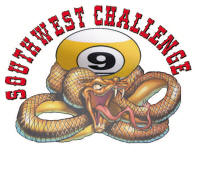 The Southwest 9-Ball Challenge is an annual event that brings together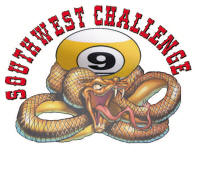 members from many different APA League areas in the Southwestern United States. Teams of three meet at the Riviera Convention Center in Las Vegas, Nevada for a weekend of fun and competition. Click here for a recap of the 2011 event!
The main event is a three-person 9-Ball tournament, which features a unique "rotating roster" format. The requirements for a legal team are as follows:
Maximum combined skill level at entry is 15
Only one skill level seven, eight, or nine per team
ALL skill level one players allowed, male or female
Each player must be on an 8-Ball or 9-Ball team
Each player must have at least ten scores in 9-Ball
Every round is a race to two matches (not 31 points!). Each team must declare their shooting order prior to entry into the tournament. Throughout the event, the teams must rotate through their rosters, maintaining the shooting order as the tournament progresses. This format guarantees each player an equal opportunity to play, and forces teams to rely on their novice teammates to help them advance. It also creates some interesting match-ups with often-surprising results!
For Southwest Challenge Rules of Play, click here.
In addition to the main event, players can enter mini tournaments around the clock. The minis take many different forms, some for lower-skilled players only, some for higher-skilled players only, some open, some doubles, 8-Ball, 9-Ball, or whatever else can be invented. Each mini tournament features an entry fee of ten to twenty dollars and a field of eight or sixteen players, with 100% payback of all entry fees. Minis are open to all current APA members, not just those participating in the main event!